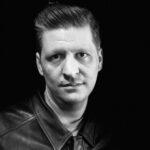 Will Evertsen
CEO, Principal Consultant
Will Evertsen is the founder and Principal Consultant for Axeleos. Mr. Evertsen has over 18 years of IT industry experience, including 7 years of cloud computing expertise. He has experience in myriad industries, including banking & finance, health care, casino gaming, and hospitality.
It is this breadth and depth of experience that makes him a diverse and competent technical resource.  He has in-depth expertise in handling regulatory compliance as it pertains to Information Technology, and has participated in audits with PCI, GLBA, HIPAA/HITECH, SOX, GDPR, and casino regulatory frameworks. 
Mr. Evertsen holds multiple IT-related certifications including Microsoft Certified Azure Solutions Architect: Expert, Microsoft Certified Solutions Expert: Infrastructure, and Microsoft Technical Associate: Software Development Fundamentals.
He is also a Certified HIPAA Privacy & Security Expert, and he is an ISC2 Candidate; once he completes the requirements for exam, he will be a Certified Information Systems Security Professional (CISSP). 
By leveraging the suite of productivity tools and solutions from Microsoft, Mr. Evertsen is able to provide consulting services to companies all over the United States from his home in Deming, New Mexico.
---
Mr. Evertsen's Certifications